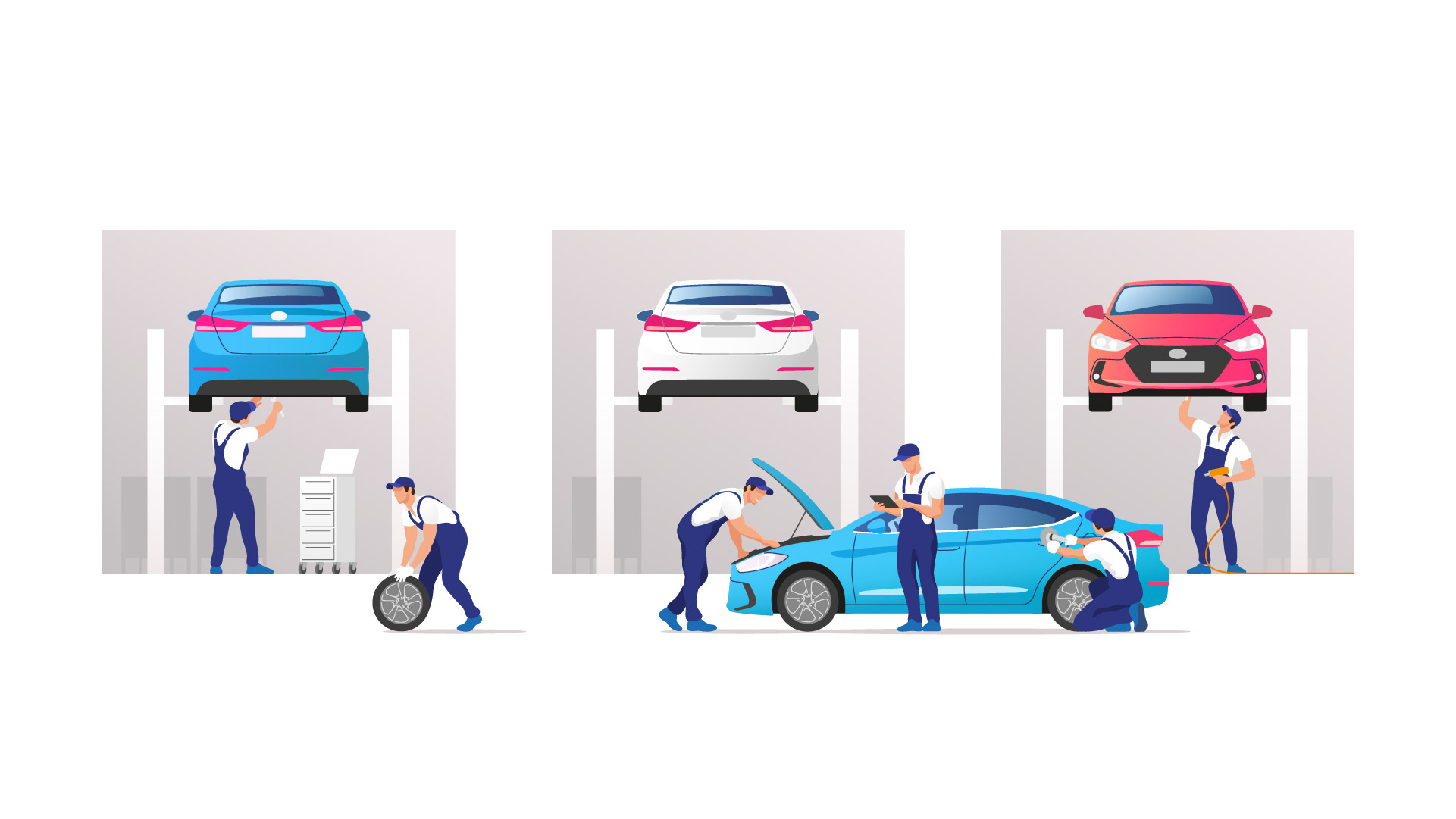 Purchasing a vehicle is a significant financial decision, so it's essential to get it right. Plus, it's the car or truck you will drive for a while, so you want to make sure you choose wisely. However, if you're on a budget, it's also essential that you select a vehicle that is both affordable and reliable.
With so many cars and trucks on the market, it can be challenging to narrow down your options. We've compiled information from the J.D. Power Dependability ratings to help introduce you to some budget-friendly vehicles that can help you avoid any major headaches.
2019 Toyota Prius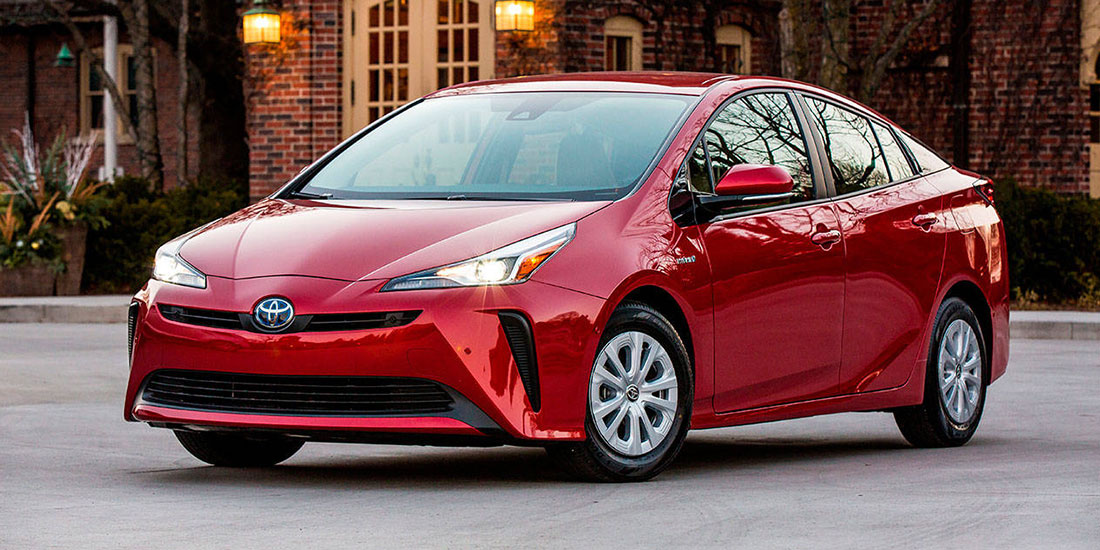 Price: Starting from $27,990 MSRP
Engine: 121HP Net Power 1.8L DOHC 4-cylinder with a hybrid electric motor
Fuel Economy: 4.6 Highway / 4.4 City
Other Highlights: Safety Sense, all-wheel drive, 6.1" touchscreen with a rearview camera
The Prius is one of J.D. Power's highest-rated brands in dependability. It comes in four trims, two of which (Prius and Prius Technology) are front-wheel drive, while the other two (AWD-e and AWD-e Technology) offer a unique all-wheel-drive setup. As Toyota's most popular hybrid, it's also recognized as one of the auto industry's most popular hybrids.
The 'e' designation for the Prius' all-wheel-drive stands for an electric motor that turns on the rear axle for those two trims, which allows the car to activate it only when necessary. For the inclement weather conditions common to Canada, it provides additional peace of mind knowing the Prius AWD-e can handle itself in those situations. However, it's important to mention that the electric motor maxes out at 7 horsepower, and disengages completely above 70km/h.
All-wheel drive vehicles will typically sacrifice fuel economy in order to maintain the connection between the transmission and rear axle. But the electronic method Toyota uses keeps this gap reasonably close. By all accounts, the disparity should round out to losing only about 0.3L/km when comparing the front-wheel-drive Prius to the AWD-e version.
To accommodate the motor and battery, the AWD-e models don't come equipped with a spare tire. Toyota does include a repair kit instead. The vehicle does come with three years of roadside assistance, so you do have some backup that way if necessary.
The Prius has plenty of cargo space despite the extras. You also have the option to upgrade to heated front seats and opt for the standard infotainment package. You can also upgrade for better headlights, a heated steering wheel, and many more features. Unfortunately, Toyota doesn't offer Apple CarPlay for any Prius trim.
2019 Hyundai Kona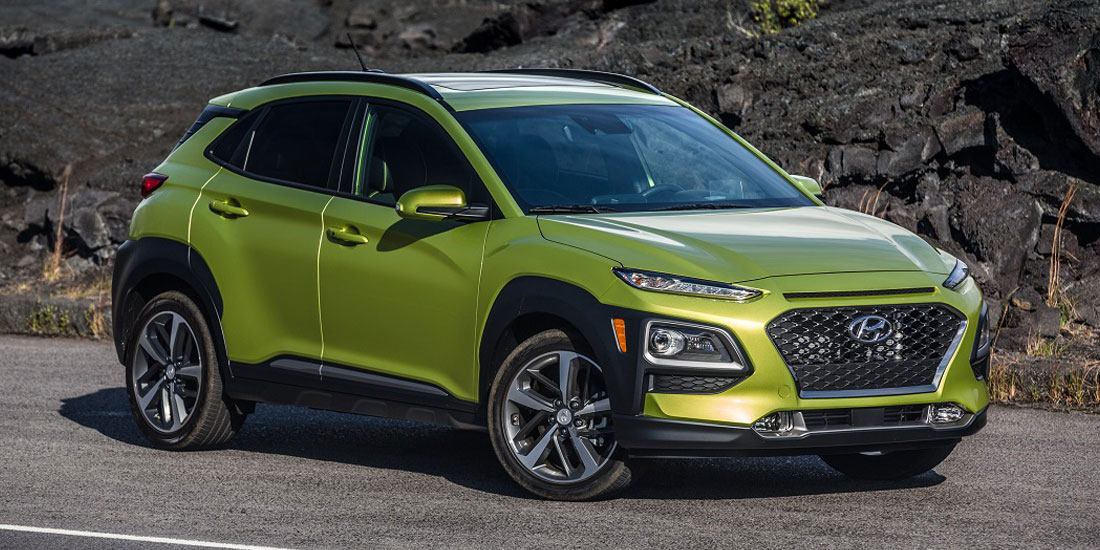 Price: Starting from $21,099 MSRP
Engine: 147HP 2.0L Nu DOHC MPI Atkinson 4-cylinder
Fuel Economy: 7.0 Highway / 8.6 City
Other Highlights: SUPERSTRUCTURE, SmartSense, 7.0" touchscreen with rearview camera plus CarPlay and Android Auto
Crossover SUVs are becoming increasingly popular, and the Kona is no exception. It is one of Hyundai's most popular models in Canada. This model comes with the higher-strength SUPERSTRUCTURE chassis and is capable of solid fuel economy, making the Kona a vehicle that can hold its own on the road.
The Kona is equipped with plenty of safety features. Although, the starter Essential trim doesn't have as many options as the other trims. The Preferred and more upscale trims like the Luxury, Trend, and Ultimate models offer many more features. The full range of Hyundai's SmartSense safety technology is only included with the Luxury and Ultimate trims. So unless you purchase one of those two trims, you won't have access to the Lane Keeping Assist, Forward Collision-Avoidance, Pedestrian Detection, or Reverse Parking Distance Warning features.
However, you will have the 60/40 split-fold seats, which will allow you to make use of the cargo space in the back. The infotainment package also gives you Apple CarPlay and Android Auto, regardless of which trim you choose.
The good news is that the upgrades don't stop there. The higher trims also offer you a 1.6L Turbo 4-cylinder and a boost to 175 horsepower. The Ultimate model includes a larger 8" display, plus a wireless charging pad inside as well as access to remote features through Hyundai's BlueLink app.
2019 Mazda MX-5
Price: Starting from $32,900 MSRP
Engine: 181HP Skyactiv-G 2.0L DOHC 4-cylinder
Fuel Economy: 6.6 Highway / 9.0 City
Other Highlights: Safety features, soft or hardtop, 7.0" touchscreen with rearview camera
While a sports car isn't always the most practical vehicle due to the usually limited cargo space and seating, the Mazda MX-5 is reliable drive that can be a safe bet. However, if you're big or tall, this car might be a tight squeeze for you.
You can opt for either the Skyactiv-MT 6-speed manual or automatic transmission with manual-shift mode. Every trim comes with Mazda's i-ACTIVSENSE safety features, including blind-spot monitoring, rear cross-traffic alert, smart city brake support, lane departure warning, and high beam control. And if you upgrade to a higher trim, you can have the 9-speaker Bose sound system, 17" alloy wheels, more leather in the interior, and the traffic sign recognition system.
Due to its 4-cylinder engine, you'll get a sporty ride that gives you better fuel efficiency than usual, especially if you drive a lot in the city. You'll probably have enough power to drive during the winter; however, if you're driving during the rest of the year, you can cruise around just fine.
While you do get a 7" infotainment display, Mazda doesn't support CarPlay and Android Auto in the MX-5. There has been no news on whether there would be backward compatibility or if these features will be available in the future.
2019 Subaru Crosstrek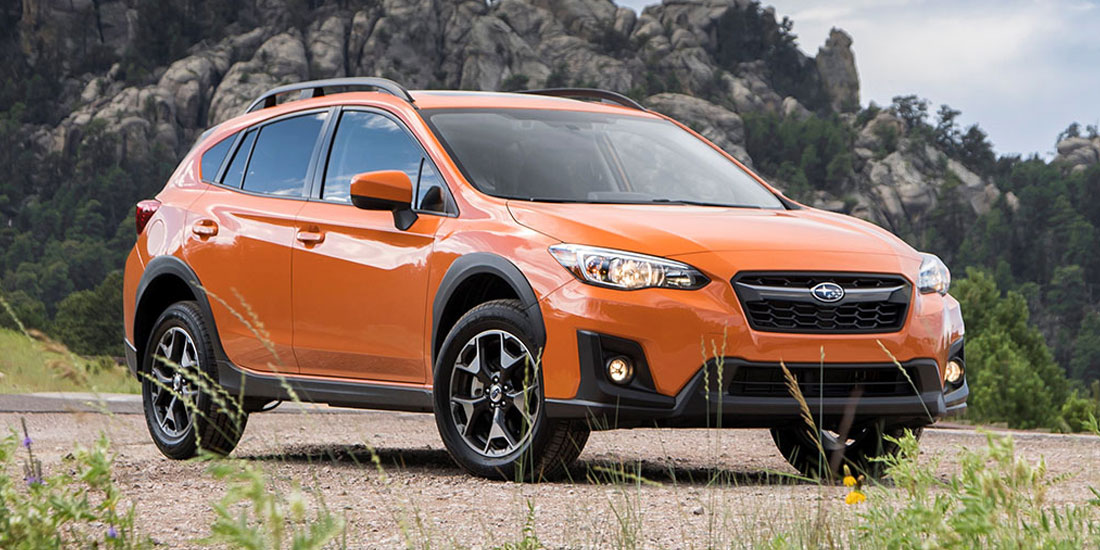 Price: Starting from $23,695 MSRP
Engine: 152HP Subaru Boxer 2.0L DOHC 4-cylinder
Fuel Economy: 7.2-8.1 Highway / 9-11 City
Other Highlights: Safety features, cargo space, 6.5" touchscreen with a rearview camera with CarPlay and Android Auto
The Subaru Crosstrek comes in four trims, technically six if you count the EyeSight safety measures. It is a smaller SUV that offers solid gas mileage and safety features from the start. You'll find spacious cargo room in the back, or the option to have more, courtesy of the 60/40 split rear seats. A wider opening and roof rails help pack in more than before both inside and out.
Subaru equipped their Convenience and Touring trims with many safety features, but left the more advanced ones for other models. EyeSight is the automaker's premium safety suite, and it's only available in the Sport and Limited trims. That also includes the rear/side vehicle detection system. Unless you go for one those specific trims, you miss out on the Blind Spot Detection, Lane Change Assist, Reverse Automatic Braking, and Rear Cross Traffic Alert features.
CarPlay and Android Auto do come standard throughout the line, although going for Sport or Limited gives you a bigger 8" infotainment display. You could also get six or eight speakers, the latter of which is made by the noted audio manufacturer, Harman Kardon.
2019 Kia Rio 5-Door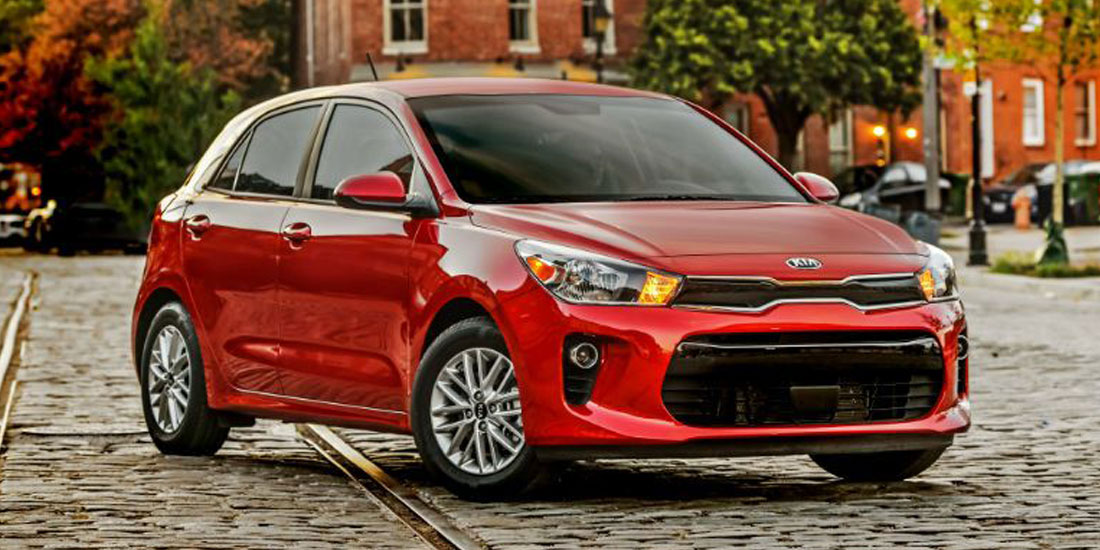 Price: Starting from $15,045 MSRP
Engine: 130HP 1.6L DOHC 4-cylinder
Fuel Economy: 6.4 Highway / 8.3 City
Other Highlights: New steel frame, cargo space, 6.5" touchscreen with a rearview camera with CarPlay and Android Auto
The Kia Rio can easily be described as small and nimble in most circumstances. It's perfect for city driving, and the easier maneuverability and mobility also comes with a smaller price tag. If you have a limited budget, then model is one of your best options.
The Rio has a surprising amount of cargo space and legroom for a vehicle its size, especially with the 5-door hatchback design. You can also make great use of the 60/40 split rear seats that will allow you to expand the cargo space in the back even more. The driver and passenger seats offer more space than what you would typically find in a hatchback.
A tweaked exterior design is underpinned by what Kia says is a stronger steel chassis underneath. You'll have access to Kia's Drive Wise safety tech, which includes Forward Collision Warning that automatically applies brakes if it anticipates a frontal collision. Kia also features the Hill Start Assist Control to keep the car in place when moving off an incline.
The built-in 7" infotainment display comes with CarPlay and Android Auto standard. You'll also have App integration with the UVO app that's included, providing you with in-car diagnostics, access to roadside assistance, and parking reminders.
Need an Affordable, Reliable Vehicle?
Interested in one of these vehicles?
Drive Fox can help you get pre-approved for financing so you can drive one off the lot as soon as possible. It only takes a few minutes to fill out our free application form. Once we receive your information, we'll match you with a certified dealer, and you'll be driving away in your new car soon!
Click here to apply with Drive Fox and get started with the car buying process.