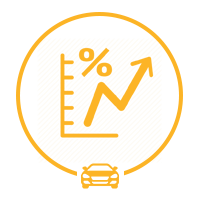 How It Works
At Drive Fox, we want you to have access to the vehicle of your choice. We strive to ensure you can obtain financing for a vehicle loan, regardless of your financial situation or credit score. Since we have partnered with an extensive network of auto dealerships throughout Canada, we've been able to help thousands of Canadians get behind the wheel of their dream vehicle.
The connections and relationships we've worked hard to build with dealers allow us to offer you the best possible vehicle choices and loan options to suit your needs.
Step 1: Getting Ready for Your Car Loan
Your first step starts with picking the type of vehicle you desire. Once we know the car you're looking for, we can start locating dealers who have this specific vehicle in their inventory. Although you will be choosing a certain car during this phase, you won't be purchasing it at this time. However, going through the part of the process helps us identify your vehicle needs.
If you're wondering how much of a monthly payment you can afford, you might find it helpful to use our free Car Loan Calculator to determine what amount fits with your budget.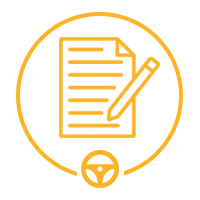 Step 2: Complete Your Loan Application
The next step in the process is for you to complete our easy-to-use online car loan application. You will be asked to provide your general information such as your name, contact information, employment and income details, and your physical address. We collect this information to ensure we have everything we need to determine how much vehicle you can afford.
As we process and review your information, we may contact you for additional details to complete your application and determine what vehicle will be the best choice for your situation.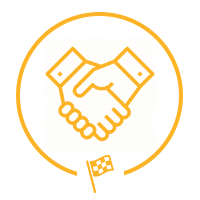 Step 3: Matching You with a Dealer
We pair you with a local dealership once the first two steps are completed, we can then pair your application with one of our trusted dealers who will work with you to discuss your car or truck options. They will match your choice with the appropriate pricing so that you can have your desired monthly payment. Once that match is made with a dealer, they will contact you directly with a detailed agreement.
At Drive Fox, we believe that bad credit shouldn't stop you from having the vehicle you desire. We are committed to getting you a car or truck without hassle or stress.