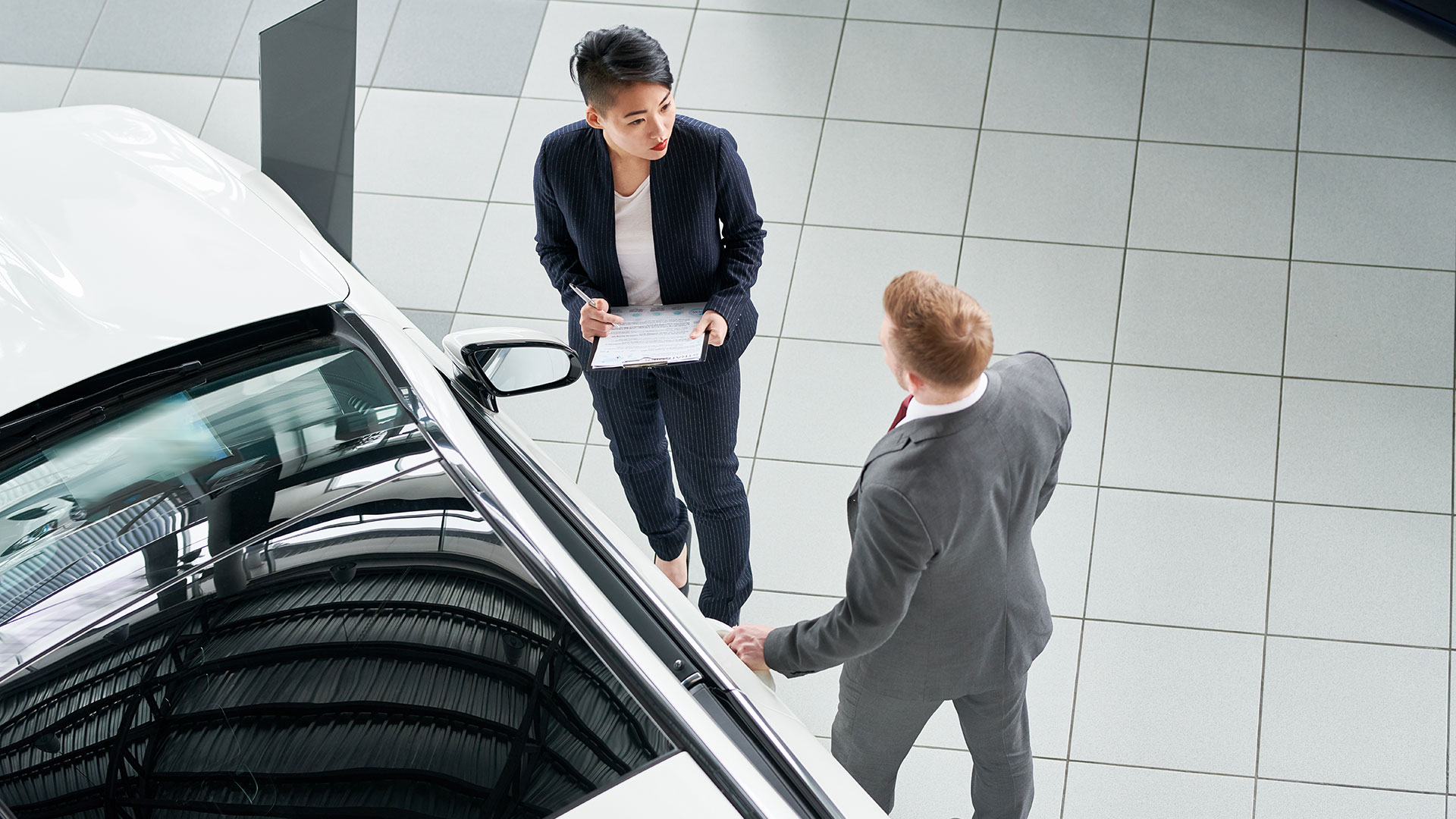 Shopping for a car for the first time can be a bit overwhelming. Thankfully, there are a few tips and tools you can use to help make the process much easier on you and your budget. Here we provide some of those tips to help you avoid any headaches while keeping the cost of owning a car or truck as low as possible. Buying a vehicle, like any other significant financial decision, involves a lot of decisions. But making the right ones can help you save money along the way. Let's take a look at some easy-to-follow tips to help you if you are a first-time car buyer.
Buy used or pre-owned
If you're just starting out on your own or have a limited budget, you can save a lot of money when you buy a used car.
Too many first-time buyers go straight for a new car and end up spending a lot of money. If they can afford it, great. But if you're pinching pennies, your best bet may be to go with a quality, pre-owned vehicle instead.
Cars are made much better than they used to be. They're sturdier and hold up over the years compared to vehicles manufactured a few decades ago. Not to mention that insurance rates are often cheaper on used cars, so you'll save money in more than one way.
Also, many cars and trucks come with significant warranties that may still be intact when you buy a used vehicle. And some dealers certify and inspect used cars before selling them to ensure the buyer is purchasing a vehicle that's safe to operate.
Purchase a reliable vehicle
Before you purchase a used vehicle, it's crucial to know its history. The last thing you want is to buy a car or truck that is a lemon or has a long list of problems.
Avoid focusing on fancy additions. Instead, focus on something that is reliable and will safely get you to where you need to go. You don't want to go through all the steps to getting a new vehicle only to find yourself stuck in a parking lot late at night with a car that won't start.
Be Knowledgeable About the Cost of Owning a Vehicle
When you buy a new or used vehicle, your costs are only just beginning. You also have to consider the cost to operate the vehicle. You will want to consider:
Is this vehicle a gas guzzler?
How much will it cost to insure this vehicle?
Will this vehicle be reliable or expensive to fix?
Let's dive deeper into how you can keep these concerns to a minimum.
How to Reduce Gas Expenses in Canada
You can use a free tool like GasBuddy to help reduce your fuel costs. You can search for real-time gas prices in your area so that you can go to the gas station that offers the lowest prices. The app is free to download, so it's easily accessible while you're on the go.
Practicing safe driving habits can also help you reduce fuel costs. If you drive at a steady speed and avoid slamming on the brakes too much, you can reduce your vehicle's fuel consumption.
When you shop for a car, it's also a good idea to pay attention to its fuel economy rating to ensure you keep costs to a minimum.
Saving on Car Insurance in Canada
A wide variety of factors go into calculating your insurance premiums. Some are out of your control like your age, marital status, or if you are a new driver. However, some factors are within your control, such as:
Choosing a good car – Some cars have more safety features than others, which can help reduce premiums. And there are also some vehicles that are frequently stolen that can make them expensive to insure.
Shopping for the best quotes – Don't settle for the first insurance quote you receive. Shop around and compare coverage to get the best possible rates.
Only buy the coverage you need – While some insurance coverage is required by law, make sure you aren't paying for unnecessary options that can increase your premium.
Bundling insurance coverage – If you have renters or homeowner's insurance, you may be able to combine it with your vehicle's coverage to save on premiums.
Being a safe driver – The better your driving record is, the cheaper your insurance rates will be.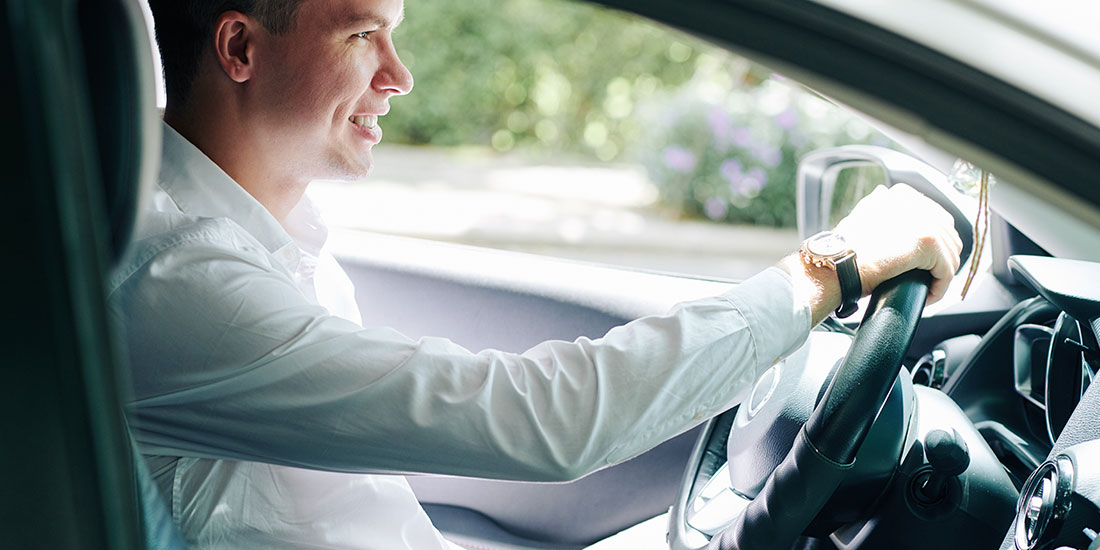 Car Maintenance Tips You Can Do on Your Own
The best car maintenance tip is to not wait until something goes wrong. There are quite a few simple preventative steps that you can take to help your vehicle run well and avoid costly repair bills. Some of them you can even do by yourself.
Here are a few things you can do to help your vehicle stay in good condition:
Read your vehicle's owner's manual – Most people forget this even exists, but it will help you keep your vehicle in great shape. It explains all the features of your car or truck while informing you of items like the type of gas and engine oil you should use as well as the tire size you need to buy.
Checking your tires – If your tires are under or over-inflated, it can impact your gas mileage. You should regularly monitor tire pressure, tread depth, and alignment to ensure the best possible results and avoid risk or injury.
Checking your oil – You should check your engine oil at least once a month. Your owner's manual will provide you with guidance on how to check it and when you need to have it replaced.
Check your transmission fluid – You should check your transmission fluid every month, and it should be replaced every 80,000 to 160,000 kilometres. Transmission fluid should be a clear, reddish colour, and no burnt smell should be indicated.
Check your antifreeze – The colour should be clear and not be contaminated with oil. It should be checked at least twice a year and replaced every two to three years to avoid damage to your vehicle during extreme weather conditions.
Check your brake fluid – Keep your brake fluid between max and min levels. It should be checked at the same time when you change your engine oil and replaced every two years.
Check the vehicle's filters – A vehicle typically has two filters that need to be checked – the engine air filter and cabin air filter. These are generally easy to inspect, clean, and replace in most vehicles.
Keep improving your driving skills – Fast driving and sudden breaking cause a lot of unnecessary wear and tear on your vehicle. With practical driving skills in place, you can avoid excessive vehicle repair and maintenance costs.
Get Approved for Car Financing with Bad or No Credit
If you're buying a car for the first time, it's good to know what to expect. Here's what usually happens:
You tour the lot and spot a car that you like.
The dealership will have you apply for financing.
You wait for what seems like forever to find out if you qualify.
The dealer will notify you if your application is approved or denied.
If you get approved, you drive home in a new car.
If you get declined, you have to go elsewhere and start the process all over again.
This process is usually more overwhelming if you have poor or no credit. Most dealerships and lenders will not be willing to work with you unless you have good or excellent credit.
But, thankfully, you have other options.
Drive Fox has helped hundreds of Canadians across the country with getting approved for a car loan. Regardless of your credit score, we can work with you to help you obtain financing and get the new car you desire.
Fill out our quick, free, and secure online form to get matched with a dealership who has the perfect car for your situation.
Click here to apply with Drive Fox and get started with the car buying process.