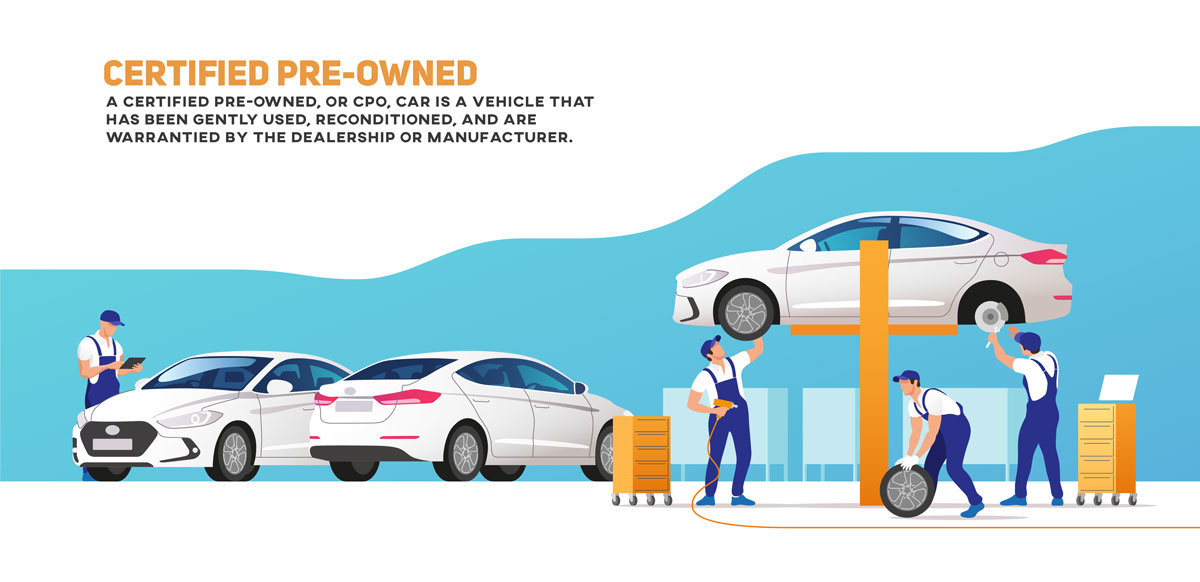 If you're shopping for a new or used car, your best bet might be a certified pre-owned used car (CPO). A CPO car or truck is typically a safer option than a brand-new vehicle as they are less expensive. They also tend to be more reliable than a non-certified used car. Here you will find a comprehensive guide on CPO vehicles and how to make the best choice for your situation.
There are two basic essentials when it comes to buying a car or truck – a safe vehicle and a great deal. However, some people don't have the budget for a brand-new vehicle, so they need to seek a used car as an alternative option.
If you are seeking a used car, you have two options: a certified pre-owned vehicle and a non-certified pre-owned vehicle.
What Qualifies as a Certified Pre-Owned Vehicle?
A certified pre-owned, or CPO, car is a vehicle that has been gently used, reconditioned, and are warrantied by the dealership or manufacturer. They are also subject to a strict and regulated multi-point inspection.
Each vehicle is required to meet specific mileage and age limits, which will vary depending on the dealer and manufacturer. They also must be in excellent condition as well as in good operating order. If a car or truck has significant issues or problems, then it may be rejected as a CPO as the cost to resolve those problems may not be worth the effort.
Does a Certified Pre-Owned Car Cost More than a Non-CPO Vehicle?
The cost of a CPO car or truck can be anywhere from $200 to $3,000 more than a non-CPO vehicle. However, the cost difference shouldn't be viewed as a deterrent. If a CPO vehicle costs you $1,500 more, that also means you can drive the car with peace of mind knowing it has undergone an inspection, and that it may also be covered under warranty.
On the other hand, if you purchase a non-CPO vehicle, you may face repairs that may end up being more than the $1,500 extra you could have paid for a certified pre-owned car.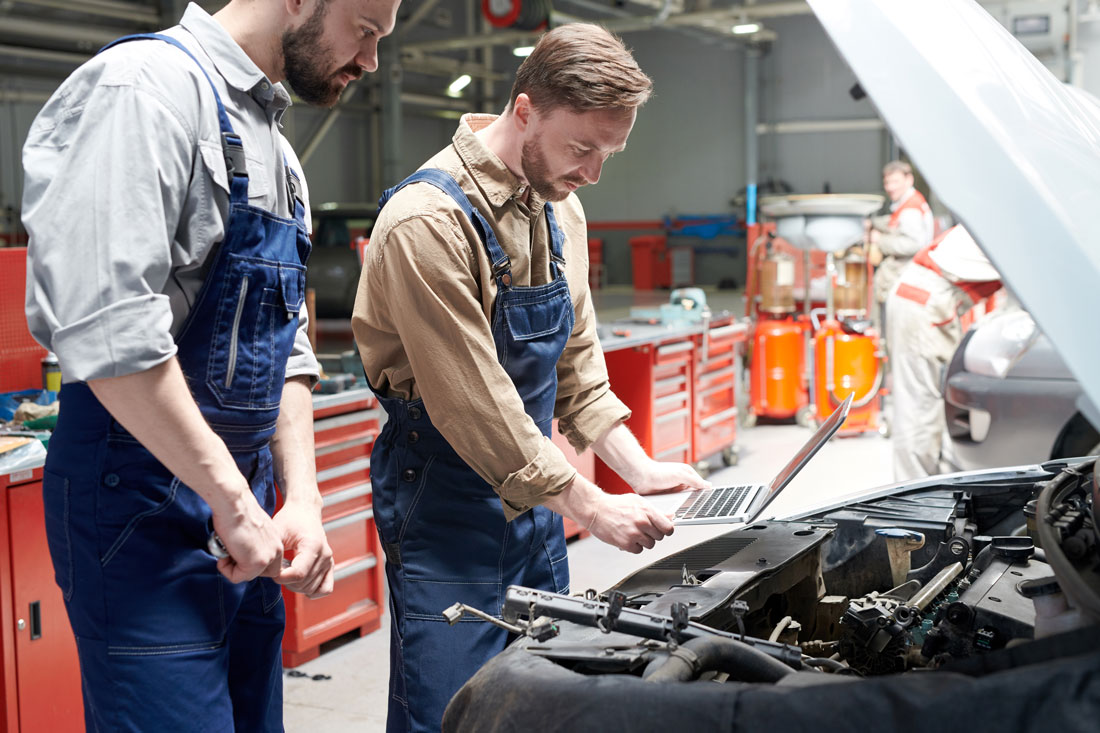 What to Look for in a CPO Vehicle Program?
The best thing you can do if you are shopping for a CPO vehicle is to be educated. Ask the dealership for the list of key inspection points on the vehicle you're interested in.
Their inspection list should include the following:
Road test (clutch, drive axle, steering, transmission shift points, brakes/ABS, and gauge operation)
Bodywork (airbags, exterior frame damage or accident repair, on the exterior, and dash lights. Also, make sure to ask if the previous owner smoked if that could be a concern for you).
Brake system (pads, rotors, calipers, and hydraulics)
VIN details (emission requirements, recalls, and code issues)
Powertrain (timing belt, compression reading, and leakages)
You should be aware of what's included in the warranty, as well as if you are able to add-on extra coverage.
A Quick Note Regarding CPO Vehicle Warranties
Here's a quick review of the different types of warranties that come with both new and used vehicles:
As the name suggests, a powertrain warranty covers those elements that provide power to the wheels of the car, such as the engine and transmission.
A comprehensive warranty or a "bumper-to-bumper" warranty is more comprehensive than a powertrain warranty. It covers air conditioning, electronics, fuel systems, suspension, and more.
Keep in mind that the "wear and tear" items such as the tires, clutch, battery, brakes, and drive belts are not covered under these types of warranties.
Is There a Difference Between a Certified and Extended Warranty?
A brand-new car comes with a standard manufacturer warranty to protect you against any defects. However, when the vehicle is resold, that warranty may be expired or not carry over to the new owner.
A certified warranty is an updated warranty that is provided with a factory-backed CPO vehicle. While an extended warranty is additional coverage that you can purchase for just about any car at the dealer. These can be purchased at the dealer or from a reputable third-party vendor.
A factory-backed COP vehicle has a warranty that is certified by the car manufacturer. This means that these types of cars have the most extensive warranty coverage. That coverage will vary depending on the manufacturer, but it will also include comprehensive as well as powertrain warranties.
Whether you purchase a dealer-certified vehicle or non-certified vehicle, any transferable standard warranty would come with it. You also have the option to purchase extended warranty coverage.
In other words, you don't need to purchase a factory-certified, pre-owned car to have a warranty. Many car dealers will add a warranty to the used cars or trucks they sell.
It's also crucial to note that if you privately buy a used car or truck, you will only have whatever time is left on the warranty that came with it when it was first purchased.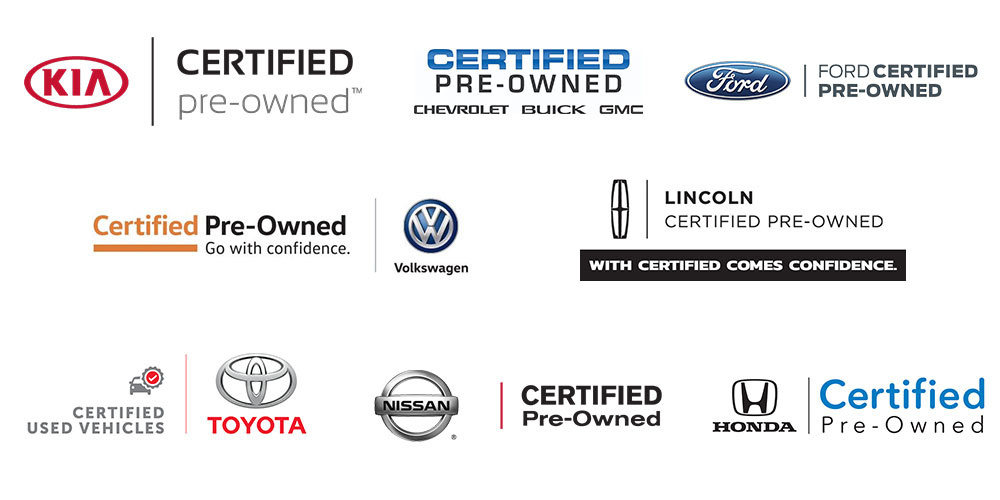 A Few More Key Points About Buying a Certified Pre-Owned Vehicle
If possible, you should always try to negotiate on the price of the vehicle whether you buy new or certified pre-owned.
You can lease a certified pre-owned car or truck, but you must have good or excellent credit for this to be allowed.
A dealership can provide you with financing options for a certified pre-owned vehicle.
Let Drive Fox Help You Purchase a Certified Pre-Owned Vehicle
Drive Fox can connect you with the best certified pre-owned dealerships. Apply today to get pre-approved for financing in less than 24 hours.
Click here to apply with Drive Fox and get started with the car buying process.